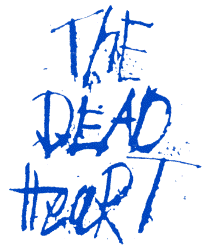 - probably the largest collection of Oils pictures on the web.

- lyrics to all the albums, and hopefully those to non-album tracks will follow.

- again, this section is probably the biggest collection of Oils tabs on the net with more on the way.

- bits and pieces to enhance your visit to the site, and other miscellaneous items.
"Where Am I?"
This is the Media section. Here you'll find what Oils media resources there are both within the Dead Heart and out on the Web. Feel free to contribute tabs and pictures, but please note that it is not the Dead Heart's policy to accept contributions of unsolicited sound and video files, unless in exceptional circumstances!