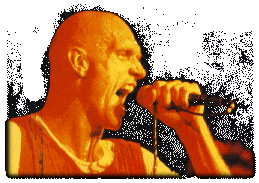 "The Oils Are Coming..."
Due to the large number of requests I've been receiving of late it's become obvious that y'all are pretty eager to know where the Oils are playing, and when they are going to be playing. Well I unfortunately don't have any contact with the band so I can't say anything for sure, but in this section of The Dead Heart I'll put down everything I know, as I find out.
So where are they playing?
As a result of Pete's departure from the band, there are no tour dates.