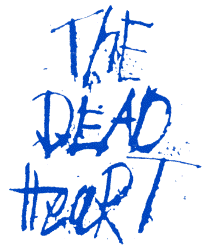 - information on what the band are doing - and have done - live, plus recollections of past performances.

- a collection of Oils reviews from both the web and print.

- a cryptically named but interesting gathering of thoughts and interpretations of the lyrics of the Oils.

- a growing selection of articles, interviews and other miscellaneous written pieces on the Oils.

- a collection of feature articles written on, about, or relating to the Oils, either by The Dead Heart, or specially contributed to the site.
"Where Am I?"
This is the Opinion section - where people have their say about the Oils. In here you'll find reviews and articles written about the band, as well as opinions on various aspects of the Oils from fans themselves. Feel free to send a review, magazine clipping, or whatever. And it doesn't have to be favourable!
Oils Live! / Album Reviews / Talk In Circles / Articles / Feature